Green Directions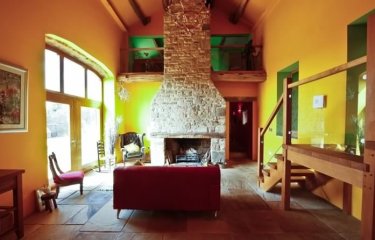 Energy-saving improvements
Renewables: heat

Renewables: electricity

Water management

Lifestyle change
Location
Townfield Head Farm
Stannington
Sheffield
S6 6GR
Opening times
12 - 13 Oct 2013
Tours 2.30pm and 4pm on Saturday 12th October 2013.
This event has now finished.
Book ahead
Multi-foil and phenolic board insulation, two wind turbines producing over 40,000 kilowatt hours of electricity per year, ground source heat pumps, rainwater re-cycling system and other green initiatives, including very local food: pork and charcuterie from their own Tamworth pigs; herbs, vegetables and fruit from their various growing areas.
green-buildings.reflowstudio.com/tour/green-directions/
Location
Townfield Head Farm
Stannington
Sheffield
S6 6GR
Opening times
This event has now finished.
Other homes nearby